The Ford F-150 is one of the best-selling, and most reliable, pickup trucks on the market. Strength, durability, and year-to-year consistency are some of the many reasons drivers continually return to the classic Ford pickup.
But another quality that makes the Ford F 150 a top seller is its available variety. Drivers can choose from multiple different F-150 models, and F-150 engines, when buying their truck. Here's a breakdown of the different engines available on 2022 Ford F-150 pickups.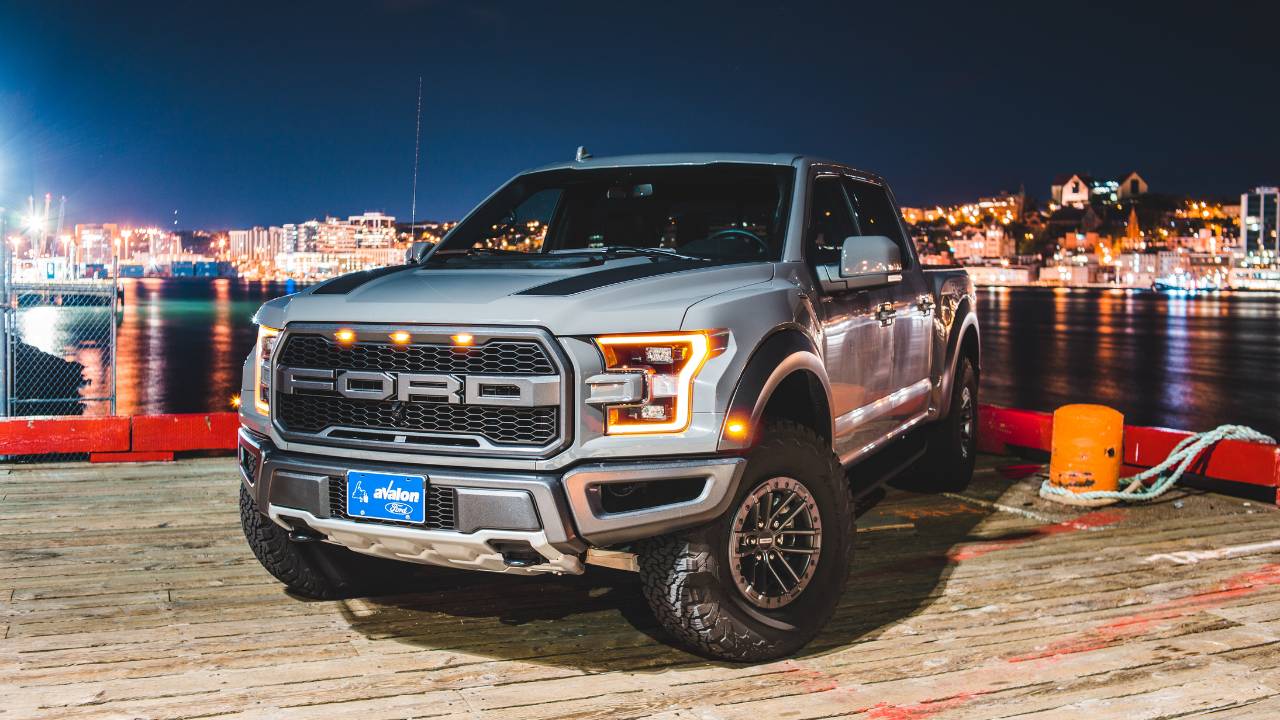 2023 Ford F-150 Engines
3.3L TI-VCT V6
The standard F150 engine is the 3.3L TI–VCT V6. While this engine represents the baseline for the F-150 family, it sets a very high floor. This standard V6 delivers up to 290 horsepower and 265 lb.-ft. of torque and 8200 pounds of towing. Even before upgrading to higher trim levels or a stronger engine, the F-150 can accomplish most jobs it encounters.
3.5L Powerboost Full Hybrid V6
One of the most exciting recent developments in the F-150 family is the introduction of a fully hybrid engine. "Fully hybrid" means the engine combines gas and electric power together. This means there is never a need to charge your hybrid F-150 to access its electric power. Instead, it's a built-in feature that adds miles of fuel economy onto your drive without any additional work.
The 2023 Ford F-150's hybrid engine generates up to 430 horsepower and 570 lb.-ft. of torque. That's enough for 12700 pounds of towing capacity, plus an extra four to five miles per gallon over most gas engine F-150 models.
3.5L Ecoboost V6
The 3.5L Ecoboost V6 is available on all F-150 models as an upgraded engine over the 3.3L V6. This engine offers performance features like Ford's port fuel and direct-injection system to reduce emissions.
The eco-conscious engine also delivers plenty of power. Drivers who choose the 3.5L Ecoboost engine get 400 horsepower and 500 lb.-ft. of torque to work with. That's enough power to generate up to 14000 pounds of towing on F-150 Supercab models. Even the baseline F-150 XL can get up to 11200 pounds of towing with the 3.5L Ecoboost V6 equipped.
2.7L Ecoboost V6
In between the 3.3L TI-VCT V6 and the 3.5L Ecoboost V6 is the 2.7L Ecoboost V6. Another performance-enhanced, eco-conscious engine, this V6 delivers 325 horsepower and 400 lb.-ft. of torque. The 2.7L V6 can deliver anywhere from 7600 to 10000 pounds of towing depending on the F-150 model.
5.0L TI-VCT V8
Ford's eight-cylinder engine continues the trend of impressive and powerful F-150 engines. The 5.0L TI-VCT V8 offers drivers up to 3310 pounds of payload capacity and 13000 pounds of towing. Those figures are backed by 400 horsepower and 410 lb.-ft. of torque from this robust engine.
High-Output 3.5L Ecoboost
One of the most exciting vehicles in the entire Ford lineup is the F-150 Raptor. This high-power performance pickup comes equipped with the High-Output 3.5L Ecoboost engine. This engine delivers even more power, with greater efficiency, than any other engine available in the F-150 lineup. The High-Output 3.5L Ecoboost delivers an impressive 450 horsepower and 510 lb.-ft. of torque. When equipped with the F-150 Raptor, that's enough for 13800 pounds of towing capacity.
Find New or Used 2021 Ford F-150 Models Near You
Whether you're looking to buy new or used,
White Ford
in Roanoke Rapids, NC has you covered. Browse our inventory online or visit our showroom to see our available 2022 and 2021 Ford F-150 pickups. White Ford is one of the region's most trusted dealers of all models of new and pre-owned Ford vehicles.