The Ford Explorer has become one of the most popular SUVs in the United States and has continued to grow in demand. And for a good reason, too!
As a mid-size SUV, its design is perfectly suited for families to outdoor enthusiasts. Known for its spacious interior, and versatile performance capabilities, the Ford Explorer is for anyone in need of a reliable, capable vehicle.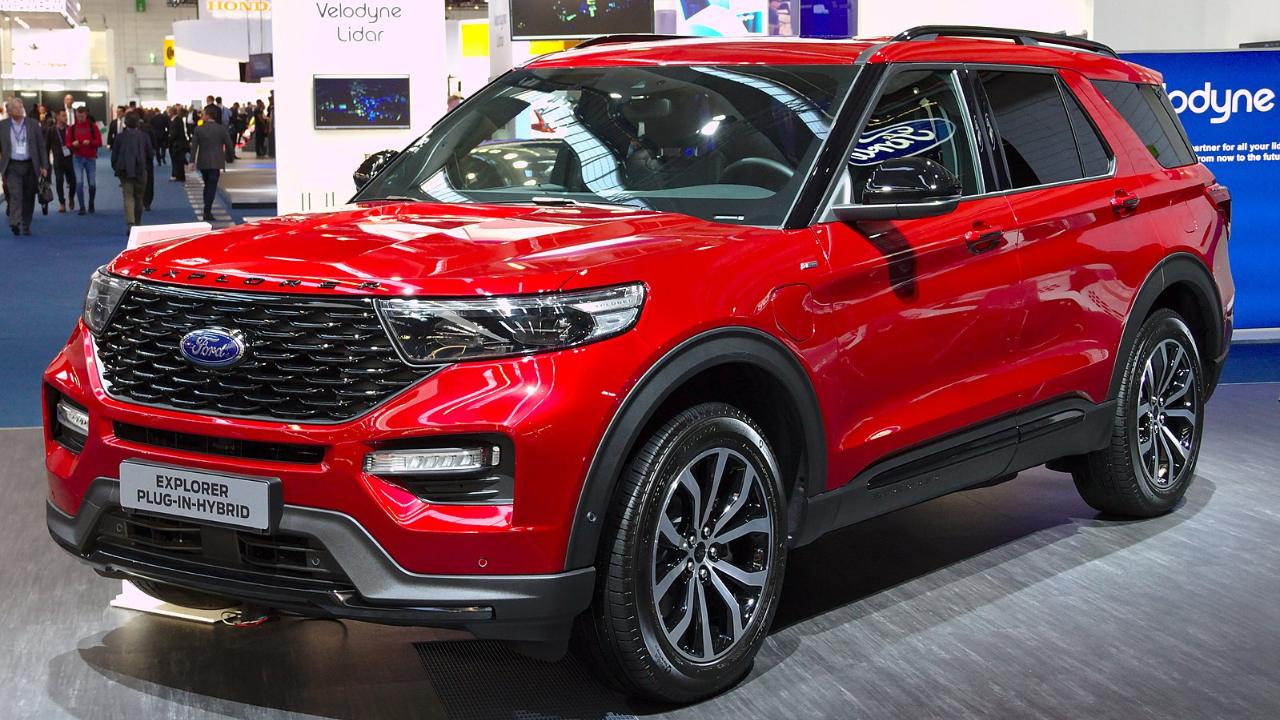 What to Expect With The 2023 Ford Explorer
The 2023 Ford Explorer continues its predecessors' popular trends with various updates and improvements. One notable feature of the 2023 model is its new hybrid powertrain option. Combining a V6 engine with an eclectic motor for improved fuel efficiency, this impressive model generates over 300 horsepower. Furthermore, the 2023 Ford Explorer has a 5,000-pound towing capacity making it a must-have for any adventure seeker.
The Design
In terms of design, the 2023 Ford Explorer features some minor updates and tweaks while maintaining the overall style we have come to love. The SUV's exterior is sleek and modern, with a bold front grille and striking headlights. Additionally, it features a dual-panel sunroof to enhance the interior atmosphere. As always, it remains spacious and comfortable, with plenty of room for passengers and cargo.
Another significant update to the 2023 Ford Explorer is the inclusion of a new infotainment system, which features a larger touchscreen display. This system is more intuitive, making it seamless for drivers to access the various features on the road. Moreover, Ford has made a wireless charging pad available for compatible devices, ensuring a hands-free and hassle-free experience.
The Power
When it comes to power, the 2023 Ford Explorer does not disappoint. The SUVs offer a lineup of three distinct and robust engines, each bringing its own set of capabilities to the table.
The 2.3L EcoBoost I-4 engine produces up to 300 hp and 310 lb.-ft of torque

The 3.3L V6 Hybrid engine produces up to 318 hp and 322 lb.-ft of torque

The 3.0L EcoBoost V6 engine produces up to 400 hp and 415 lb.-ft of torque.
All 2023 variant on the ford explorer model use a 10-Speed Automatic Transmission and comes equipped with Auto Start-Stop technology. With any of these options, you can enjoy exceptional performance and towing capacity. This makes it easy to tackle any challenges you may encounter.
Overall, the 2023 Ford Explorer is shaping up to be an impressive vehicle with a range of exciting updates and features. Whichever engine you opt for, the Explorer offers plenty of power and performance for your daily driving needs. With its spacious and comfortable interior, advanced infotainment system, and modern design, the Explorer is a great choice for any American.
White Ford Explorer: What to Consider
Have you dreamed of buying a custom-model white ford explorer? Well, you're in luck. Explore your next custom order at White Ford of Roanoke Rapids.
At White Ford, we understand that buying a new car is a thrilling experience. Whether you need help customizing your ideal vehicle or require assistance with financing, we're committed to providing exceptional support to our customers. As you explore our impressive lineup of Ford models, we're here to ensure you find the perfect fit for all your needs.
Our extensive inventory includes popular Ford models such as F-150, Escape, Explorer, Bronco Sport, and Ranger. Each model caters to a broad range of lifestyles and budgets. Whether you're looking for a spacious family vehicle or a rugged off-road explorer, we are confident you will find it at White Ford.
Fall In Love With Your New Ford
At White Ford, you'll find your dream car. Whether your preference is for crossovers, SUVs, or trucks, we can help you find it. And when you're ready to sit behind the wheel, come in for a test drive! Our expert sales team will ensure you drive home in the car you've been longing for. Get started today!